Diabetic retinopathy causes progressive damage to the retina, and is the most common type of diabetic eye disease.5,6 The retina is the light-sensitive layer of tissue at the back of the eye—it needs a continuous supply of blood. If blood sugar levels are constantly high, tiny blood vessels supplying the retina can be damaged.7 Diabetic retinopathy normally affects both eyes and if ignored, can lead to blindness.6,7
Am I at risk?
If you have type 1 or type 2 diabetes, you have a risk of developing diabetic retinopathy. The factors below will increase this risk5,7:
Prolonged diabetes—the longer you have diabetes, the higher the risk
Poor glucose control

High cholesterol

or fats in the blood
Increased age
Being pregnant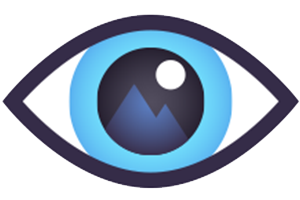 What are the symptoms and complications of diabetic retinopathy?
In the early stages, diabetic retinopathy does not normally have any symptoms or pain. Hence, diabetic eye screening is important, because early signs can be detected by taking photographs of the eye. If diabetic retinopathy is not diagnosed and treated quickly, it can lead to permanent vision loss.7
Symptoms usually appear when it is more advanced.5
Seek urgent medical attention if you have5–7:
If you have type 1 or type 2 diabetes, you have a risk of developing diabetic retinopathy. The factors below will increase this risk5,7:
Sudden vision loss
Slowly worsening/blurred vision
Eye floaters and spots
A dark or empty spot in the centre of your vision
Double vision
Eye pain or redness
Difficulty seeing well at night